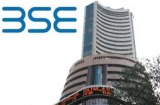 Bombay Stock Exchange (BSE), is the first ever stock exchange in Asia established in 1875. It is also the first Stock Exchange in the country to be granted permanent recognition under the Securities Contract Regulation Act, 1956.
Over the past 137 years, BSE has facilitated the growth of the Indian corporate sector by providing it an efficient capital-raising platform. Now, popularly known as BSE, the bourse was actually established as "The Native Share & Stock Brokers' Association" on 9th July 1875. The first venue of the earliest stock broker meetings in the 1850s was held under banyan trees - in front of the Town Hall, where Horniman Circle is now situated. A decade later, the brokers moved their venue to another set of foliage, this time under banyan trees at the junction of Meadows Street and what is now called Mahatma Gandhi Road (MG Road). As the number of brokers increased, they had to shift from place to place before they found a permanent place which they could, call their own. This place is now known or called as Dalal Street.
More than 5000 companies are listed on BSE making it world's No. 1 exchange in terms of listed members. The companies listed on BSE Ltd command a total market capitalization of USD 1.32 Trillion as of January 2013. It is also one of the world's leading exchanges (3rd largest in December 2012) for Index options trading (Source: World Federation of Exchanges).
BSE is the first exchange in India and second in the world to obtain an ISO 9001:2000 certification. It is also the first Exchange in the country and second in the world to receive Information Security Management System Standard BS 7799-2-2002 certification for its On-Line trading System (BOLT). It operates one of the most respected capital market educational institutes in the country (the BSE Institute Ltd.). BSE also provides depository services through its Central Depository Services Ltd. (CDSL) arm.
BSE's popular equity index - the S&P BSE SENSEX - is India's most widely tracked stock market benchmark index. It is traded internationally on the EUREX as well as leading exchanges of the BRCS nations (Brazil, Russia, China and South Africa).