IPRU Touch, an initiative by ICICI Prudential Asset Management Company for financial advisors, just got better with the launch of its newest feature, first time in India- Transaction Facility that will enable the financial advisor to facilitate investor's transactions through IPRU Touch.
Investors have to sign the Registration form with One Time Mandate (OTM) form to enable this facility. After every transaction by the financial advisor through the Transaction facility, there will be a phone call verification process with investor to ensure that investor knows their investment transaction details and agrees with the same.
In an interview with Advisorkhoj Mr. Raghav Iyengar, EVP and Head - Retail & Institutional Business shared his views on this unique initiative and the thought behind it.
Tell us about the new Transaction Facility feature in ICICI Prudential AMC'S distributor mobile application- IPRU Touch and the rationale to launch it.
The transaction facility launched first time in India, in IPRU Touch, will enable the financial advisor to facilitate investors' transactions. The rationale is to enhance advisor's engagement with their clients and improve productivity.
The current process for on-boarding of investors is time-consuming and expensive. However, if the time & money spent on documentation, transaction, travel, and more such miscellaneous activities could productively be redirected, the business potential for advisors could be manifold of the present achievement.
With use of the transaction facility, the transaction time and cost could be marginal, thereby increasing advisor productivity. It gives an anytime-anywhere convenience because the advisor can complete transactions from the home or office of the investor. Ease of processes right from submission of forms to paying in, paying out and finally confirmation from the fund house is no less than a breakthrough.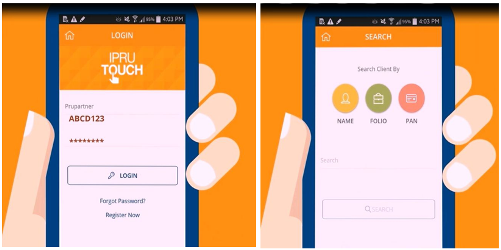 How can the transaction facility be availed by the distributor?
The process for an advisor to avail this facility is very simple. All advisors have to do is get investors to sign the One Time Mandate (OTM) form. This is needed to directly link investor's bank account such that inflow and outflow transactions can be made using the application. Once the transaction is made by the financial advisor through IPRU Touch, there will be a phone call verification as part of the authentication process from the Asset Management Company (AMC) to the investor.
What kind of transactions can be carried out through this facility?
This facility is available for existing folios to make Purchase, Redeem and Switch transactions of ICICI Prudential Mutual Fund schemes. It will be our continuous endeavour to make enhancements in this application for the benefit of our advisor community.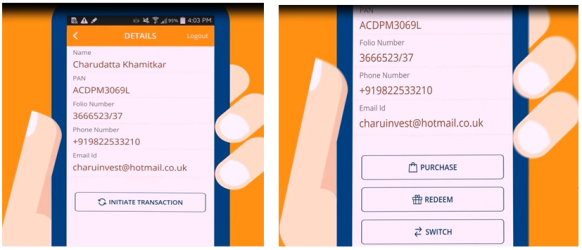 Besides the Transaction Facility, how has IPRU Touch been beneficial to financial advisors?
The other benefits of IPRU Touch include:
Access to market news, expert views, product & New Fund Offer updates.


Financial planning tools in form of several calculators (SIP planner, Retirement Planner, Dream House, Child's marriage & Education planners and other goal planners) which can aid financial advisors to tailor investment solution for investors.


Videos on market trends, product features and concepts.


A snapshot of quantitative data of various schemes for distributor's ready reference.


User-friendly interface and intuitive features like e-mailing NFO briefs & calculations directly.


'Touch-to-Call' feature to directly talk to our customer service representative
Please find the video link for Transaction facility of IPRU Touch
https://www.youtube.com/watch?v=v56x4wCcQzA&feature=youtu.be