With growing awareness about term plans, these plans are increasingly gaining popularity in India. We have discussed a number of times on our blog that term plan is the best form of life insurance since it is a straightforward protection plan, which enables the insured to get adequate life insurance cover at an affordable cost. It always advisable that insurance buyers compare different term plans before buying their life insurance policy, so that they can choose the right insurance policy for their needs. While cost is an important factor when buying an insurance policy, the claims settlement track record of the life insurance company is also an equally important factor. For example, while the premium of insurance plans of Life Insurance Corporation (LIC) is usually higher than other companies, the claim settlement ratio of LIC is also higher than other life insurance companies. There are a large number of term plans available in the market. A financial planner or advisor can help an insurance buyer select the right product. In this article, we will review the premiums of some popular term plans and the claim settlement statistics from some of the largest insurers in the country.
For our analysis, we have assumed that the insured is a 30 year old non smoker male. The table shows the approximate term insurance premiums for a sum assured of र 20 lacs and a policy term of 20 years. Please note that the premium rates are indicative only.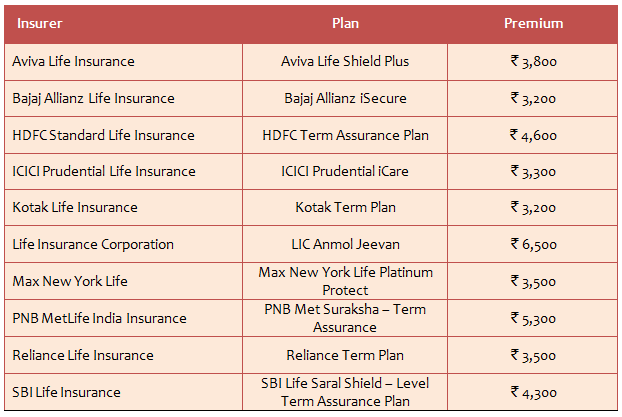 As discussed earlier, while cost is an important factor, claim settlement track record should also be an important consideration when selecting a term plan. After all, a life insurance policy is no good, if for any reason, the insurer does not fulfil the claim in the event of an unfortunate death. The table below shows the claims settlement ratios for the some of the biggest life insurers in FY 2013 – 2014. You can find the same information for all insurers in the death claims table in the IRDA annual reports.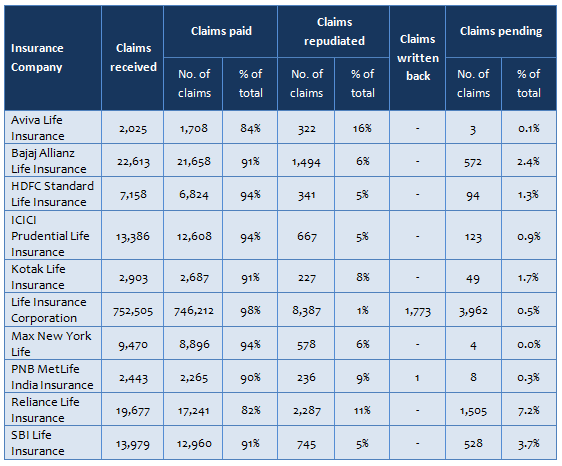 Conclusion
Choosing the right term insurance plan and getting adequate life insurance is probably the most important step in your financial planning process. You should select a plan with the lowest premium from an insurer with an excellent track record of settling claims. Also it is very important that you read the policy fine print yourself, before you buy your life insurance policy.