(An open-ended Target Maturity index fund investing in constituents of CRISIL IBX 50:50 Gilt Plus SDL Index – June 2028. Relatively High interest rate risk and Relatively Low Credit Risk)
Fund Snapshot: -
An open-ended target maturity index fund investing in constituents of CRISIL IBX 50:50 Gilt Plus SDL Index – June 2028. Relatively high interest rate risk and relatively low credit risk


Benchmark: CRISIL IBX 50:50 Gilt Plus SDL Index – June 2028


Expected Scheme Maturity Date: 30th June, 2028


NFO Date: January 05, 2023 to January 16, 2023


Minimum Investment: Rs. 5,000 and in multiples of Re. 1/- thereafter


Fund Managers: Kaustubh Sule and Hardik Shah


Exit Load: Nil
Mumbai, January 04, 2023: Axis Mutual Fund, one among the fastest growing fund houses in India, announced the launch of their new fund offer – Axis CRISIL IBX 50:50 Gilt Plus SDL June 2028 Index Fund. It is an open-ended target maturity index fund investing in constituents of CRISIL IBX 50:50 Gilt Plus SDL Index – June 2028; a relatively high interest rate risk and relatively low credit risk. The new fund will track the CRISIL IBX 50:50 Gilt Plus SDL Index – June 2028. The fund managers for the scheme are Kaustubh Sule and Hardik Shah. The minimum investment amount is Rs. 5,000 and in multiples of Rs. 1/- thereafter and there is no applicable exit load.
Axis CRISIL IBX 50:50 Gilt Plus SDL June 2028 Index Fund
The investment objective of the scheme is to provide investment returns corresponding to the total returns of the securities as represented by the CRISIL IBX 50:50 Gilt Plus SDL Index – June 2028 before expenses, subject to tracking errors. However, there can be no assurance or guarantee that the investment objective of the scheme will be achieved. The open ended nature of such a fund means that investors can use systematic investment and withdrawal facilities to tailor entry and exit in the fund to meet investor objectives. Further, these funds do not have lock-ins and hence provide liquidity to investors, should they wish to redeem mid-term without any hassles.
Fund Composition of Axis CRISIL IBX 50:50 Gilt Plus SDL June 2028 Index Fund
The scheme would be allocating 95% to 100% of its underlying securities in Debt Instruments comprising CRISIL IBX 50:50 Gilt Plus SDL Index – June 2028 (in the same weightage as in the Index) and the remaining in Debt and Money Market instruments (only treasury bills and government securities having a residual maturity up to one year). The scheme will follow buy and hold investment strategy in which debt instruments by G-Sec & state government securities will be held till maturity unless sold for meeting redemptions/rebalancing.
Why invest in a portfolio of G-Secs & SDLs?
Axis CRISIL IBX 50:50 Gilt Plus SDL June 2028 Index fund gives an opportunity to investors to invest in a high quality portfolio with minimal default risk. Government securities and SDLs are one of the most liquid instruments traded in the Indian debt market. The RBI has raised policy rates by ~225 bps between Apr '22 to Dec '22 to combat rising inflation. This has resulted in a sharp retracement across the short end of the curve (1-3 Year segment) even as the long end of the curve remains anchored. Today, the flat yield curve offers opportunities for investors in the 5-year segment from a risk reward standpoint. Hence, the Axis CRISIL IBX 50:50 Gilt Plus SDL June 2028 Index fund offers an ideal investment opportunity for investors looking to lock inrates over the 5-year investment opportunity.
Top features of the fund include:
Expected Yields: As inflation comes within RBI's tolerance band, the tightening stance of RBI policy seems to be nearing the end. The current yields on a prevailing 5-year similar portfolio hover around 7.50%. (As of 15th December 2022).


Low Cost Passive Investment: A hassle free solution for investors looking for a low cost fixed income product


No Bias in Security Selection: As the fund is passively managed and invests in the constituents of CRISIL IBX 50:50 Gilt Plus SDL June 2028 Index, there is no bias in security selection


Simple and Easy: Target maturity and high quality G-Sec and SDL portfolio with the benefit of indexation
Commenting on the launch of the NFO, Chandresh Nigam, MD & CEO, Axis AMC said,"The current yield curve presents material opportunities to the investor with a medium to long term investment horizon. As a fund house that believes in 'responsible investing', we believe that the Axis CRISIL IBX 50:50 Gilt Plus SDL June 2028 Index Fund will be a notable add-on to the investor's passive debt portfolio. As a passive fund, the product aims to replicate a designated index created by reputed index providers. Furthermore, the 'held to maturity' nature of target maturity strategies aims to minimize duration risk for investors who remain invested through the life of the fund."
The new fund offers (NFO) opens for subscription from January 05, 2023 to January 16, 2023.
For more information, please visit www.axismf.com
Source: Bloomberg, Axis MF Research, RBI
Product Labelling:

*Investors should consult their financial advisers if in doubt about whether the product is suitable for them. (The product labelling assigned during the New Fund Offer is based on internal assessment of the Scheme Characteristics or model portfolio and the same may vary post NFO when actual investments are made)
Axis CRISIL IBX 50:50 Gilt Plus SDL June 2028 Index Fund is not a capital protection or guarantees returns scheme. Please refer to SID for detailed Investment Strategy and other scheme related features.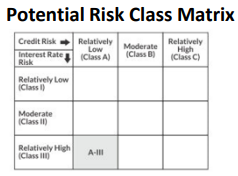 About Axis AMC: Axis AMC is one of India`s fastest growing assets managers offering a comprehensive bouquet of asset management products across mutual funds, portfolio management services and alternative investments.
CRISIL Indices Disclaimer: Each CRISIL Index (including, for the avoidance of doubt, its values and constituents) is the sole property of CRISIL Limited (CRISIL). No CRISIL Index may be copied, retransmitted or redistributed in any manner. While CRISIL uses reasonable care in computing the CRISIL Indices and bases its calculation on data that it considers reliable, CRISIL does not warrant that any CRISIL Index is error-free, complete, adequate or without faults. Anyone accessing and/or using any part of the CRISIL Indices does so subject to the condition that: (a) CRISIL is not responsible for any errors, omissions or faults with respect to any CRISIL Index or for the results obtained from the use of any CRISIL Index; (b) CRISIL does not accept any liability (and expressly excludes all liability) arising from or relating to their use of any part of CRISIL Indices.
Disclaimer: This press release represents the views of Axis Asset Management Co. Ltd. and must not be taken as the basis for an investment decision. Neither Axis Mutual Fund, Axis Mutual Fund Trustee Limited nor Axis Asset Management Company Limited, its Directors or associates shall be liable for any damages including lost revenue or lost profits that may arise from the use of the information contained herein. Investors are requested to consult their financial, tax and other advisors before taking any investment decision(s). Statutory Details: Axis Mutual Fund has been established as a Trust under the Indian Trusts Act, 1882, sponsored by Axis Bank Ltd. (liability restricted to Rs. 1 Lakh). Trustee: Axis Mutual Fund Trustee Ltd. Investment Manager: Axis Asset Management Co. Ltd. (the AMC). Risk Factors: Axis Bank Limited is not liable or responsible for any loss or shortfall resulting from the operation of the scheme. No representation or warranty is made as to the accuracy, completeness or fairness of the information and opinions contained herein. The AMC reserves the right to make modifications and alterations to this statement as may be required from time to time.
The information set out above is included for general information purposes only and does not constitute legal or tax advice. In view of the individual nature of the tax consequences, each investor is advised to consult his or her own tax consultant with respect to specific tax implications arising out of their participation in the Scheme. Income Tax benefits to the mutual fund & to the unit holder is in accordance with the prevailing tax laws as certified by the mutual funds consultant. Any action taken by you on the basis of the information contained herein is your responsibility alone. Axis Mutual Fund will not be liable in any manner for the consequences of such action taken by you. The information contained herein is not intended as an offer or solicitation for the purchase and sales of any schemes of Axis Mutual Fund.
Past performance may or may not be sustained in the future.
Stock(s) / Issuer(s)/ Top stocks mentioned above are for illustration purpose and should not be construed as recommendation.