NOTICE IS HEREBY GIVEN THAT the exit load of Birla Sun Life MIP II - Wealth 25 Plan, Birla Sun Life Medium Term Plan, Birla Sun Life Balanced Advantage Fund, Birla Sun Life Balanced '95 Fund, Birla Sun Life Dividend Yield Plus, Birla Sun Life Dynamic Bond Fund and Birla Sun Life Short Term Opportunities Fund is being revised as under with effect from Monday, October 10, 2016: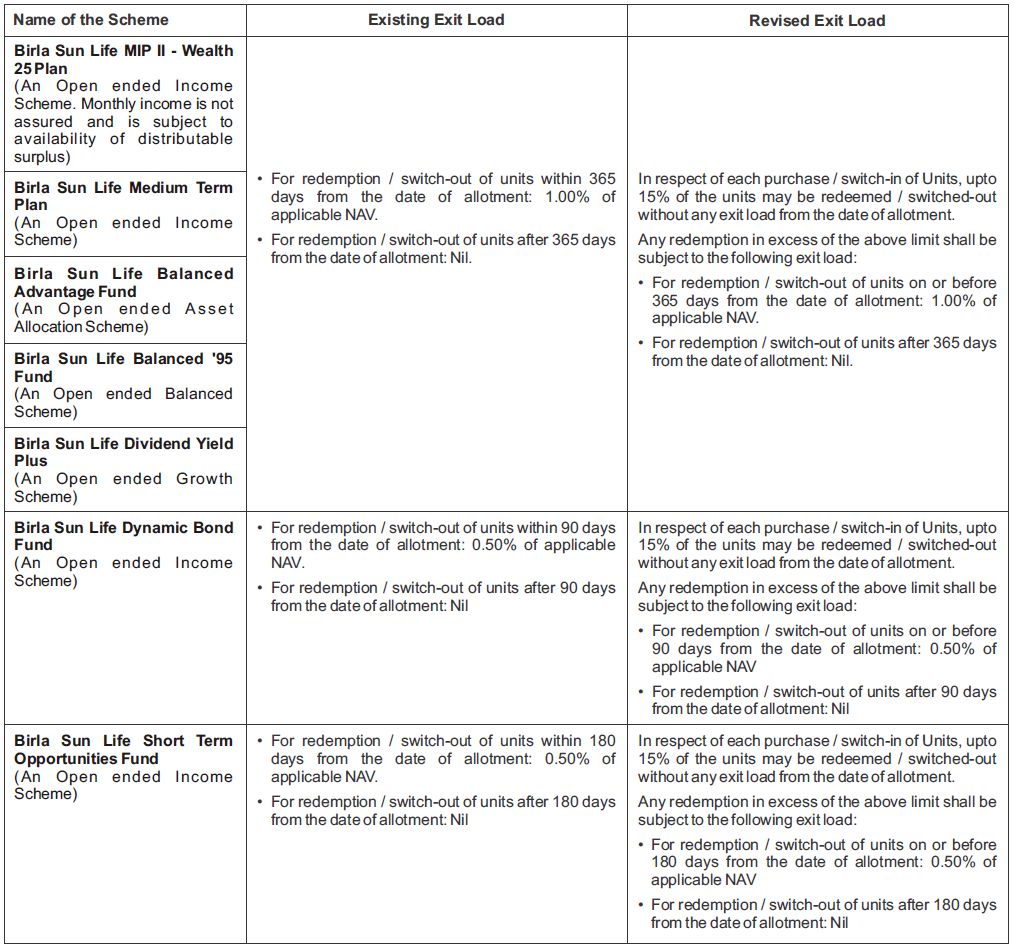 The revised load structure will be applicable to all investments made on or after October 10, 2016.
Birla Sun Life Asset Management Company Limited reserves the right to increase/decrease/introduce a load at any time in future on a prospective basis. However, such increase/decrease/introduction would be subject to the limits prescribed under the Regulations.
All other features and terms and conditions of the above mentioned Schemes shall remain unchanged.
This notice-cum-addendum forms an integral part of the Scheme Information Document / Key Information Memorandum issued for the Schemes read with the addenda issued thereunder.