Birla Sun Life Mutual Fund launches BIRLA SUNLIFE EMERGING LEADERS FUND Series 5
Mutual Fund
NFO period: 15th December – 26th December 2014
Highlights of the NFO:
Scheme type – A Close Ended Equity Scheme


Investment objective – The scheme seeks to generate long term capital appreciation by investing predominantly in equity and equity related instruments of mid and small cap companies. However, there can be no assurance that the investment objective of the scheme will be realized


Product suitability – The product is suitable for investors who are seeking capital growth by investing in equity and equity related instruments predominantly in small and midcap companies.


Minimum Application Amount - First investment Rs 5000/- and multiples of Rs. 10/- thereafter.


Plan/ Options available – Regular Plans and Direct Plans having Growth Option & Dividend Payout Option


Fund Managers – Mr. Mahesh Patil & Mr. Milind Bafna.


Benchmark – S&P BSE MIDCAP Index


Maturity Period – 3 years from the date of allotment.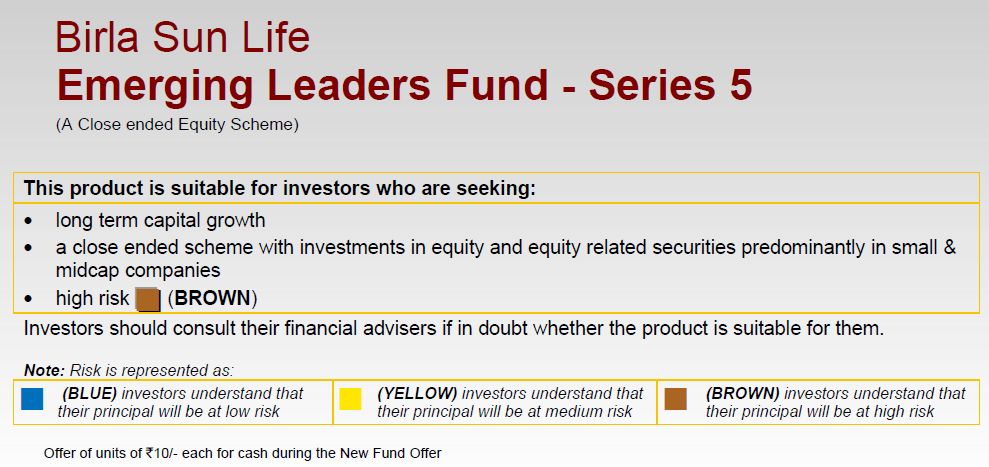 Locate Birla Sun Life Mutual Fund Advisors in your city