Declaration of Dividend:
Notice is hereby given that the Board of Directors of IDFC AMC Trustee Company Limited (Trustee to IDFC Mutual Fund) has approved the declaration of dividend under the Dividend options of the following Scheme/Plan, subject to availability of *distributable surplus, with the Record Date as #Thursday, August 30, 2018.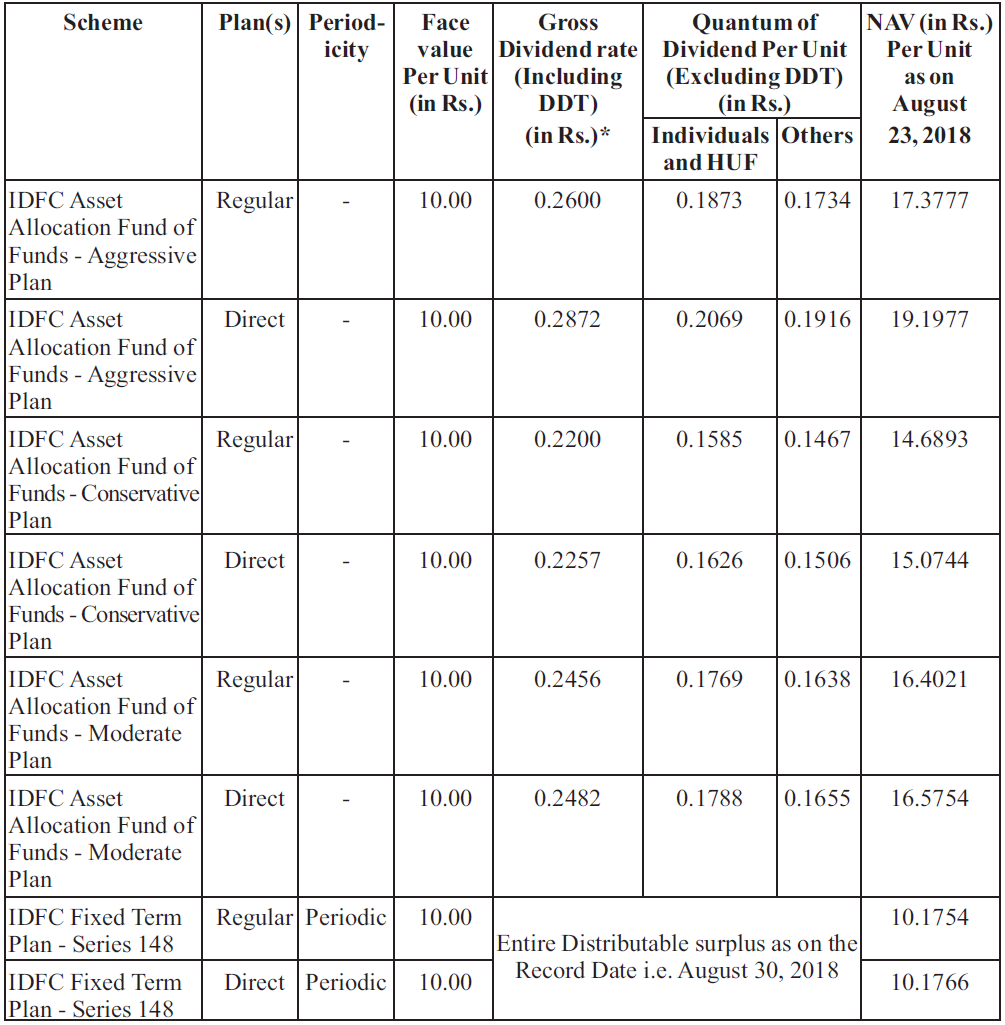 * Dividend Distribution Tax & other statutory levies (if any) shall also be paid out of such distributable surplus. Considering the volatile nature of markets, Trustee reserves the right to restrict the quantum of dividend upto the per unit distributable surplus available on the Record Date in case of fall in market.
# If in any case the Record Date falls on a non-business day, the immediately following business day shall be deemed to be the Record Date.
All investors whose names appear in the register of unit holders of the Scheme/Plan/Option as on the close of the record date will be eligible to receive the dividend.
Pursuant to the payment of dividend, NAV of the Scheme/Plan/Option will fall to the extent of payout and statutory levy (if any).
Please check out Historical Dividend of - IDFC Asset Allocation Fund of Funds