Notice is hereby given that Kotak Mahindra Trustee Company Limited; the Trustee to Kotak Mahindra Mutual Fund has approved declaration of dividend under the Dividend Option of Kotak Balance, an open ended balanced scheme and under bimonthly dividend option of Kotak Equity Arbitrage Fund, an open ended equity growth scheme. The details are as under: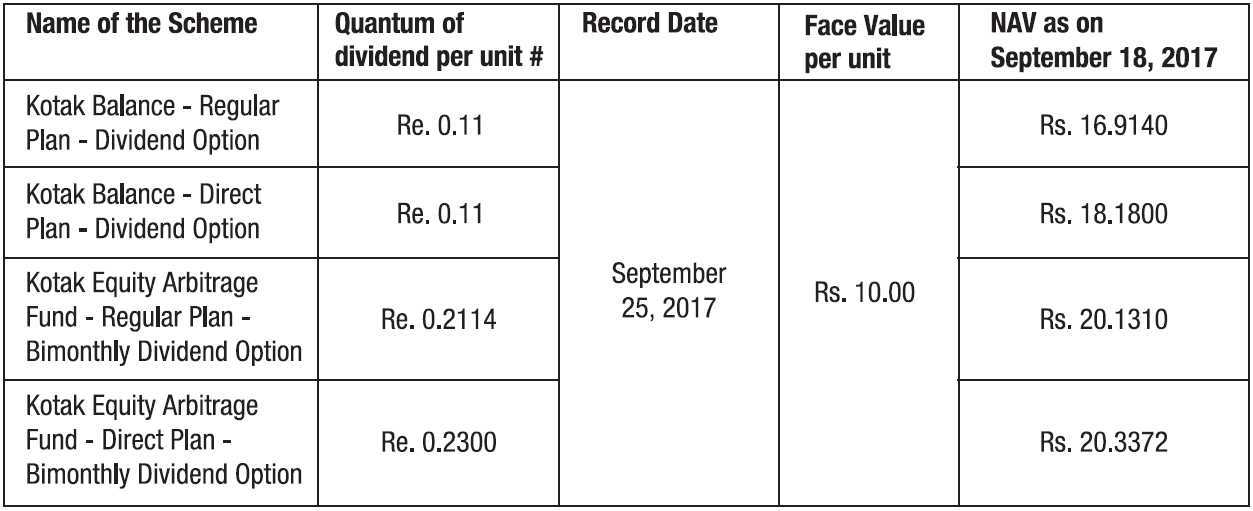 #Distribution of the above dividend is subject to the availability and adequacy of distributable surplus.
Pursuant to payment of dividend, the NAVs of the Dividend Option of the Scheme would fall to the extent of payout and statutory levy if any.
All Unit Holders/ Beneficial Owners of the Dividend Option of the scheme, whose names appear in the records of the Registrar, Computer Age Management Services Pvt. Ltd./ Depositories as on September 25, 2017, will be eligible to receive the dividend.
Please check out Historical Dividends of -