NOTICE is hereby given that HDFC Trustee Company Limited, the Trustee to HDFC Mutual Fund has decided to revise the Exit Load of HDFC Income Fund and HDFC High Interest Fund - Short Term Plan ("the Scheme(s)") with effect from December 1, 2016 ("Effective Date").
The details of revision in Exit Load of the Scheme(s) are as follows: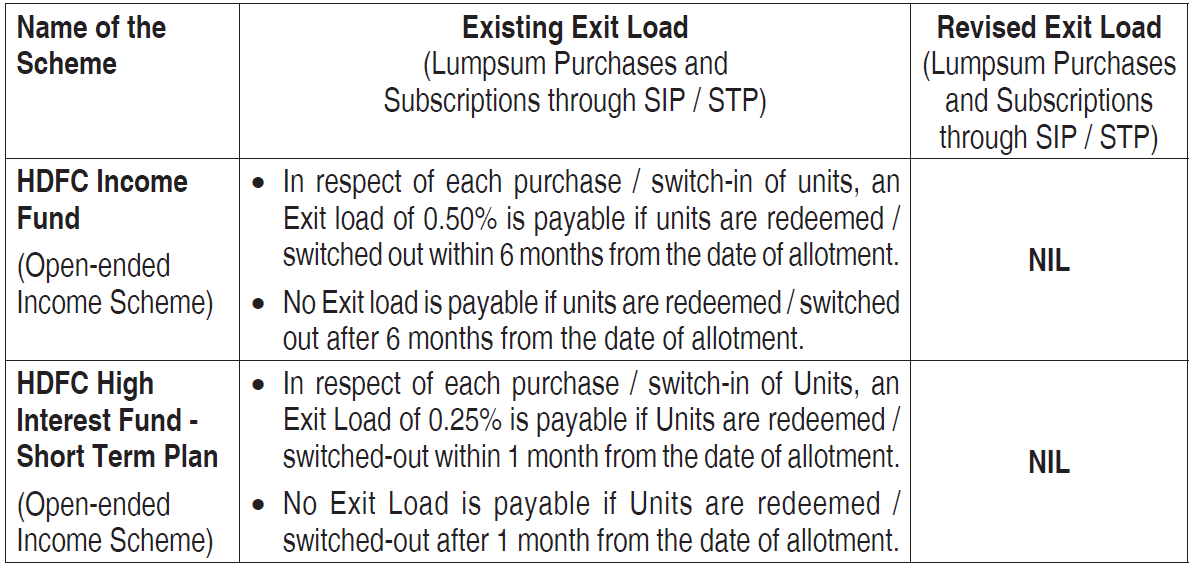 The aforesaid change will be applicable on a prospective basis to all subscriptions including Systematic Investment Plan (SIP) and Systematic Transfer Plan (STP) where registrations / enrolments have been done on or after the Effective Date. The Trustee reserves the right to change / modify the Load Structure at a later date on a prospective basis.
All other terms & conditions of the Scheme(s) will remain unchanged.
This addendum shall form an integral part of the Scheme Information Document / Key Information Memorandum of the Scheme(s) as amended from time to time.