NFO period: 14th November – 28th November, 2014
Highlights of the NFO:
Scheme type - A closed-end equity scheme.


About the Scheme - The scheme focuses on high conviction stocks by following the growth at reasonable price investing philosophy. It aims to –



Participate in the all-round growth of the Indian economy


Provides fund manager the ability to take longer term exposure.


Offer better focus on investment positions since inflows and outflows are clearly defined and portfolio maybe run undisturbed with active fund management.


Facilitate adequate holding period time to the security position and hence a 3 year horizon would be beneficial



Maturity Period - The scheme will have tenure of 3 years from the date of allotment of units


Investment objective – To generate capital appreciation by investing predominantly in equity and equity related instruments of mid cap companies. However, there is no assurance or guarantee that the investment objective of the Scheme will be realized. The Scheme does not assure or guarantee any returns.


Product suitability – The product is suitable for investors who are seeking Capital Appreciation with a Long Term Investment horizon by investing predominantly in equity / equity-related instruments.


Minimum Application Amount - First investment Rs 5,000/- and multiples of Rs 10/- thereafter.


Plan/ Options available – Regular Plans and Direct Plans having Growth Option & Dividend Payout Option


Fund Managers - Mr. Ravi Gopalakrishnan, Head – Equities


Benchmark – CNX MIDCAP.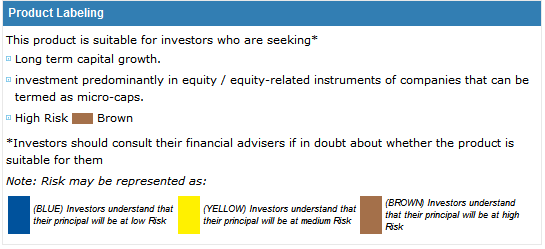 Locate Canara Robeco Mutual Fund Advisors in your city