Notice is hereby given that, the Trustee to Principal Mutual Fund has approved Friday December 23, 2016, as the Record Date# for the declaration of dividend, subject to availability of distributable surplus, under the Dividend Option of the following Scheme(s)/Plan(s) of Principal Mutual Fund: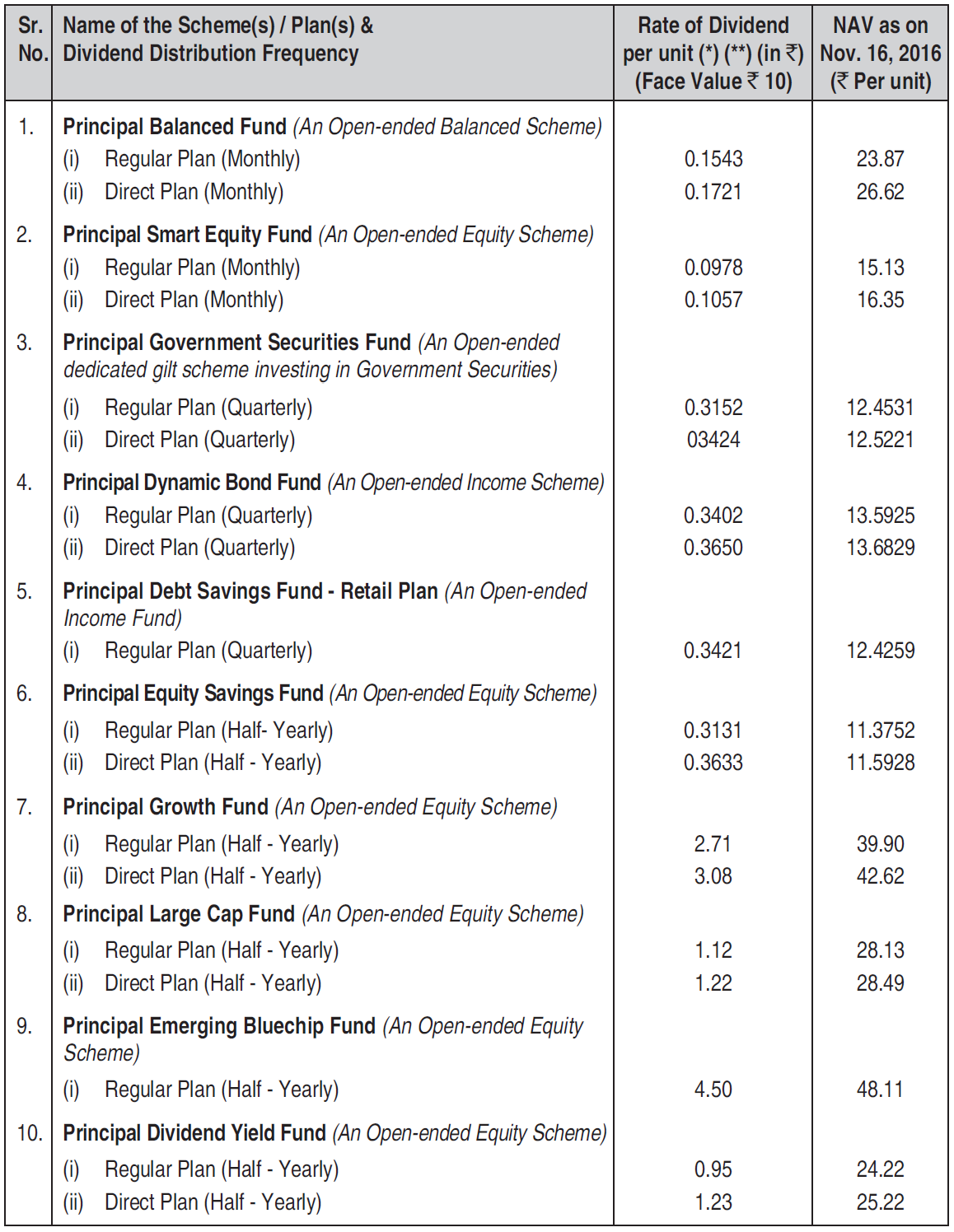 * Considering the volatile nature of markets, Trustee reserves the right to restrict the quantum of dividend upto the per unit distributable surplus available on the Record Date.
** As reduced by the amount of applicable statutory levy.
# As per the Dividend Policy, if in any case the Record Date falls on a non-business day, the immediately preceding business day shall deemed to be the Record Date.
Pursuant to the payment of dividend, the NAV under Dividend Option of the aforesaid Scheme(s)/Plan(s) would fall to the extent of payout and statutory levy (if applicable).
All the unitholders under the Dividend Option of the abovementioned Scheme(s)/Plan(s) whose name appears on the Register of Unitholders of our Registrar & Transfer Agents, M/s. Karvy Computershare Pvt. Ltd., as on the Record Date shall be eligible to receive the dividend.
Please check out Historical Dividends of Principal Mutual Fund schemes below -
Principal Government Securities Fund
Principal Debt Savings Fund - Retail Plan
Principal Emerging Bluechip Fund