NOTICE IS HEREBY GIVEN THAT the Trustees of Aditya Birla Sun Life Mutual Fund have approved Friday, March 23, 2018*, as the Record Date for declaration of dividend subject to availability of distributable surplus on the Record Date, in the following schemes: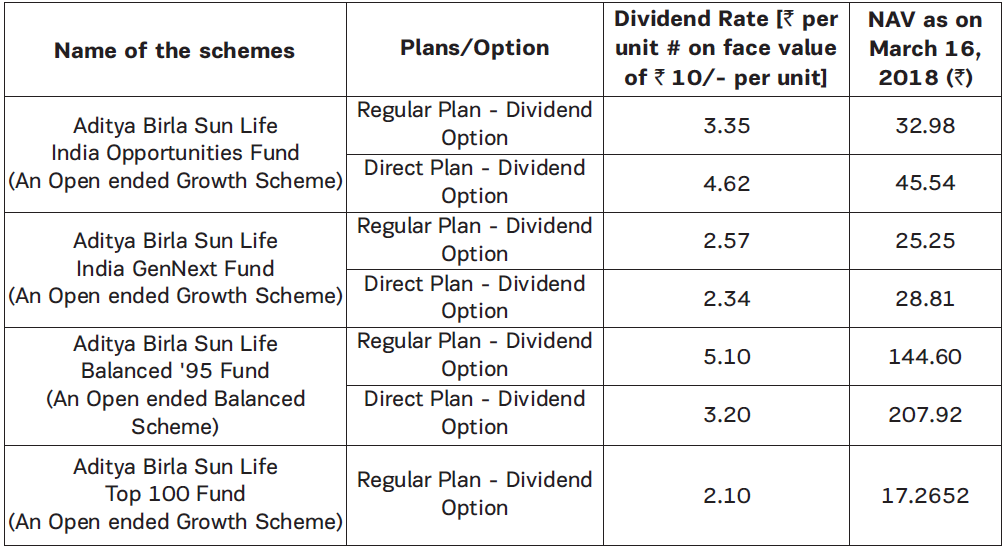 The NAV of the schemes, pursuant to pay out of dividend would fall to the extent of payout and statutory levy (if applicable).
# As reduced by the amount of applicable statutory levy. *or the immediately following Business Day if that day is a non-business day.
All unitholders whose names appear in the Register of Unitholders / Beneficial owners under the dividend option of the aforesaid schemes as at the close of business hours on the Record Date shall be eligible to receive the dividend so declared.