Notice-cum-addendum to Scheme Information Document (SID)/Key Information Memorandum (KIM) of following schemes of ICICI Prudential Mutual Fund (the Fund)
Notice is hereby given that the below mentioned Schemes shall be managed by the following fund managers, in addition to the other Schemes managed by them, with effect from today.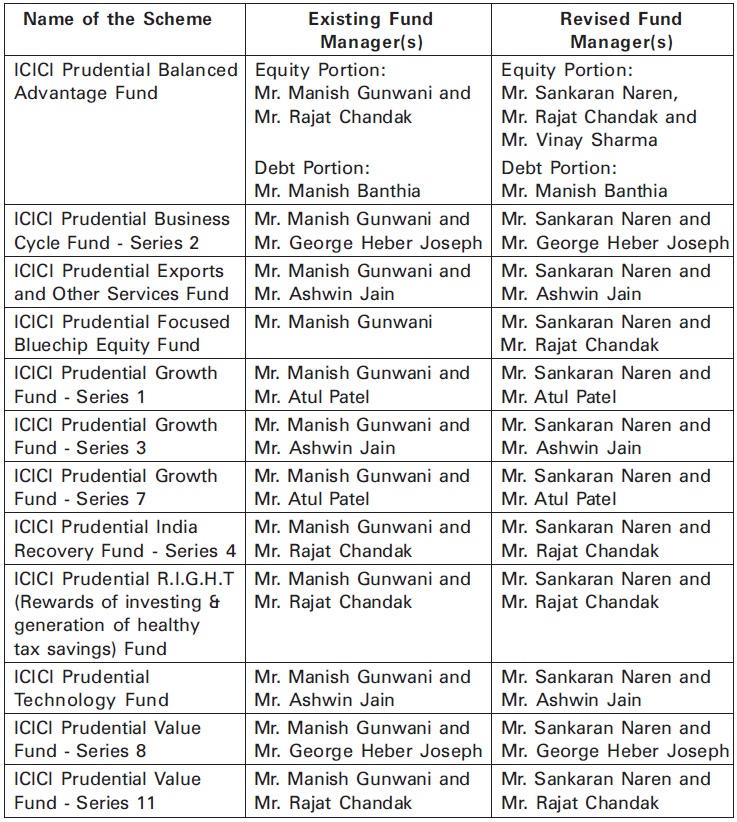 The above provisions will be in force till further notice.
All the other provisions of the SID/KIM/addenda except as specifically modified herein above remain unchanged. Please refer SAI for other details on the Fund Managers mentioned above.
This Notice-cum-addendum forms an integral part of the SID/KIM and addenda of the Schemes, as amended from time to time.